Trust Olive is a Hangar 75 proposition looking to connect landlords and tenants with the idea to improve the communication between them. The target users of Trust Olive are both commercial and private landlords, property managers, tenants, and prospective tenants. The app aims to create a mechanism to improve the dialogue between tenants and landlords and encourage positive dialogue. Trust Olive will act as a platform for tenants to communicate the issues to their landlords, review properties, and for landlords to keep their tenants informed.  
The app's short-term objective is to improve the relationship between tenants and landlords. The feature to share a tenant's property review with the landlords ensures that this platform builds trust between both parties. In the long term, it aims to help landlords and tenants to repeat business in the future. The Trust Olive app provides landlords with a single platform to manage multiple tenants and properties. The positive reviews give a landlord the opportunity utilise them for marketing their property.  
The Trust Olive app will not only help manage relationships but will empower landlords with the understanding of required improvements on a property to increase its chances of being rented out. Prospective tenants can view a property's reviews which include previous tenant's experience, specific things they like about it, and the general area. Trust Olive aims to be their go-to app to help them make a property rental decision.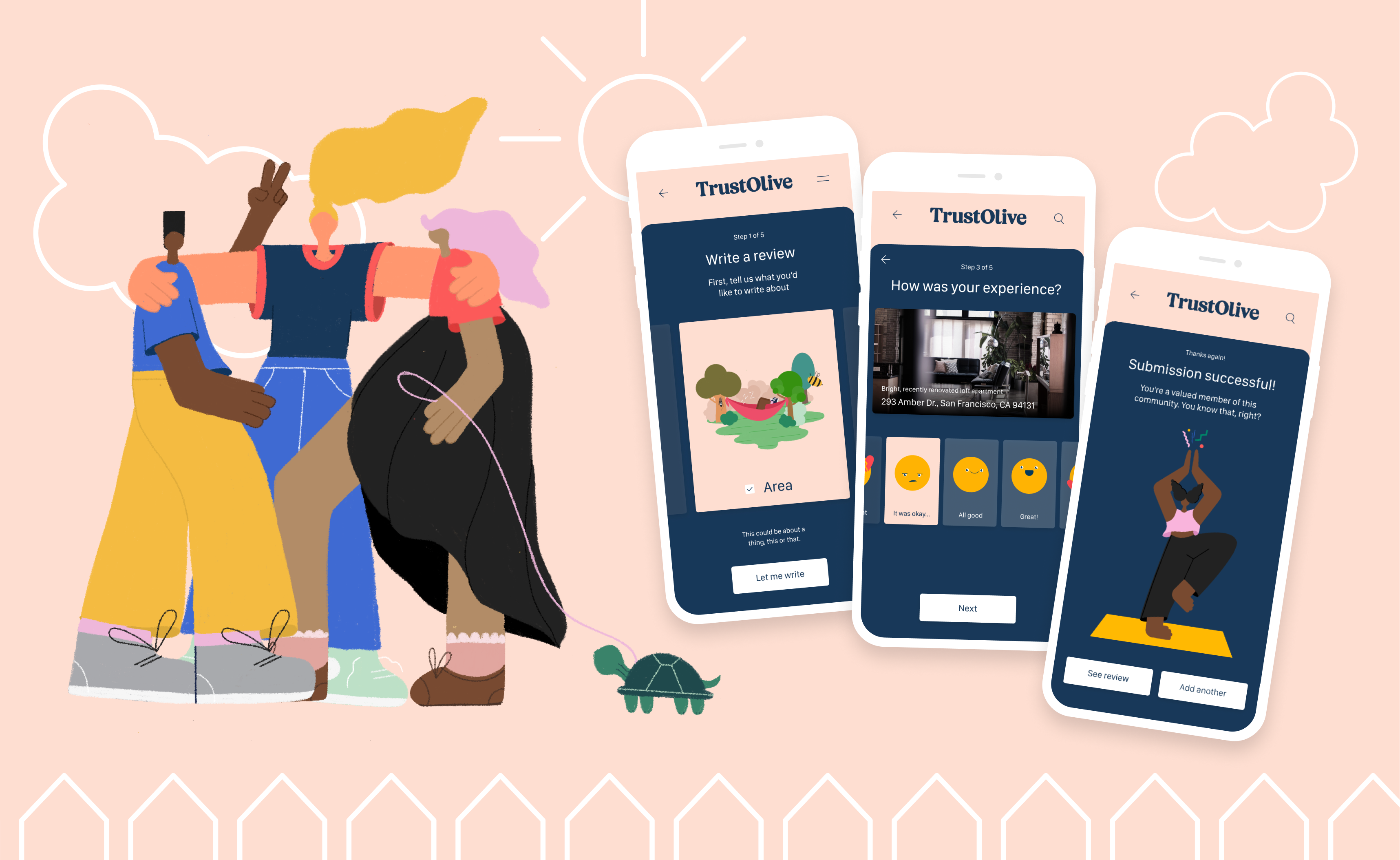 Radical is working on the design and development of Trust Olive and it's due to launch in late 2021. The app is built with react native that provides development and cost-efficiency. It has a .NET backend that provides a content management system to manages users, properties, and content.
Radical is set to develop a new feature called TOFI - Trust Olive Feeling Index. Based on an overall user review of properties and their features, the app will have enough data to analyse the top likes & dislikes of tenants, further broken down into types of properties, areas, and landlords. This will provide an in-depth understanding of the real estate market, its gaps, and opportunities.
The app will initially be available to the US audience, specifically in California, supported and maintained by Radical on an ongoing basis. New features will be introduced and the app will be improved on an ongoing basis utilising the analytics and real-time user feedback.