The Brief:
Radical partnered with Synechron to engage on a website discovery phase with the dual goal to make the London Stock Exchange (LSE) website:
The most user friendly, innovative and inspiring financial markets website for retail investors in the world;
And ensure the website effectively markets and provides information on our products and services to public and private companies, advisors and trading firms.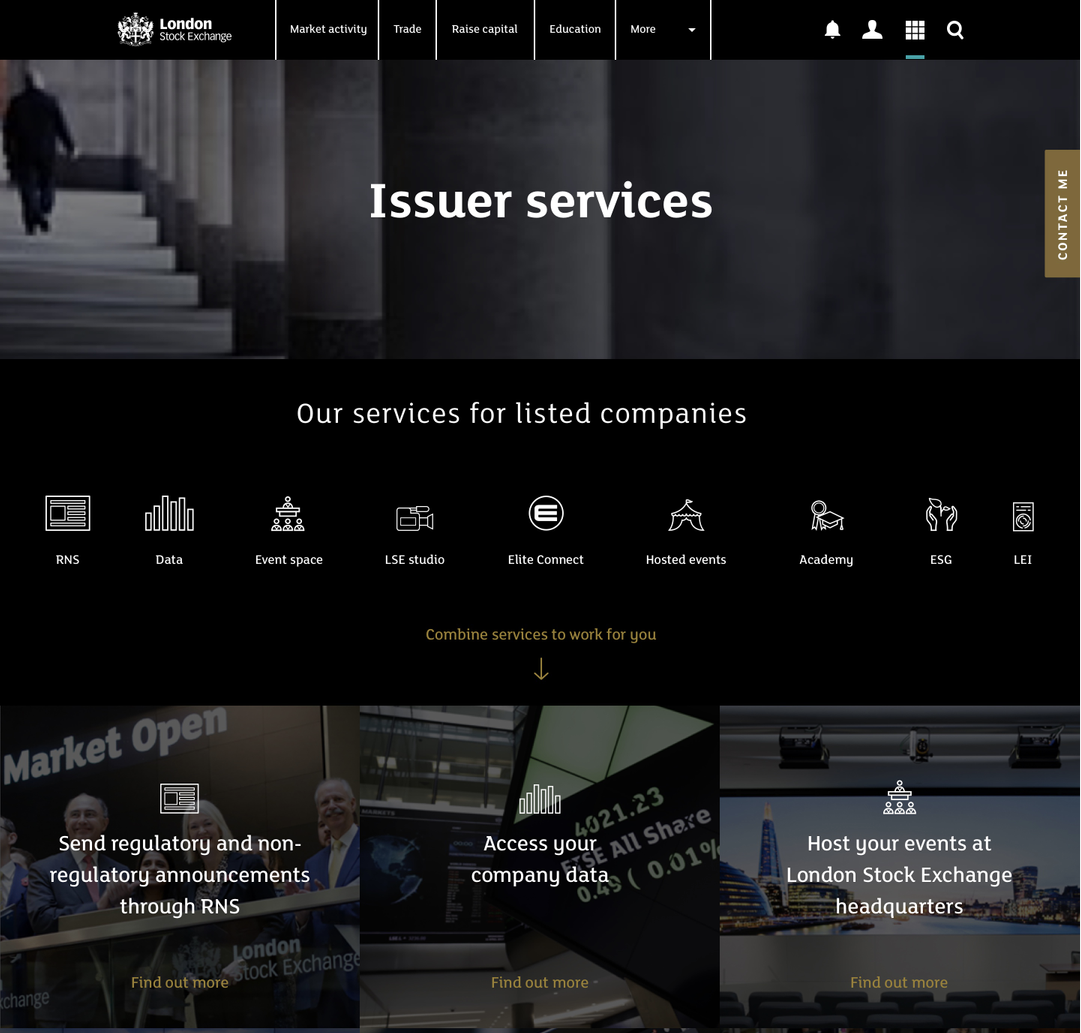 Core Areas:
To achieve these goals, three measurable KPIs were identified:
Popularity: Double website visitors and page views
Commercial opportunities: Generate over 1000 enquiries from companies looking to raise capital
Revenue: Identify £1m+ per annum in new revenue opportunities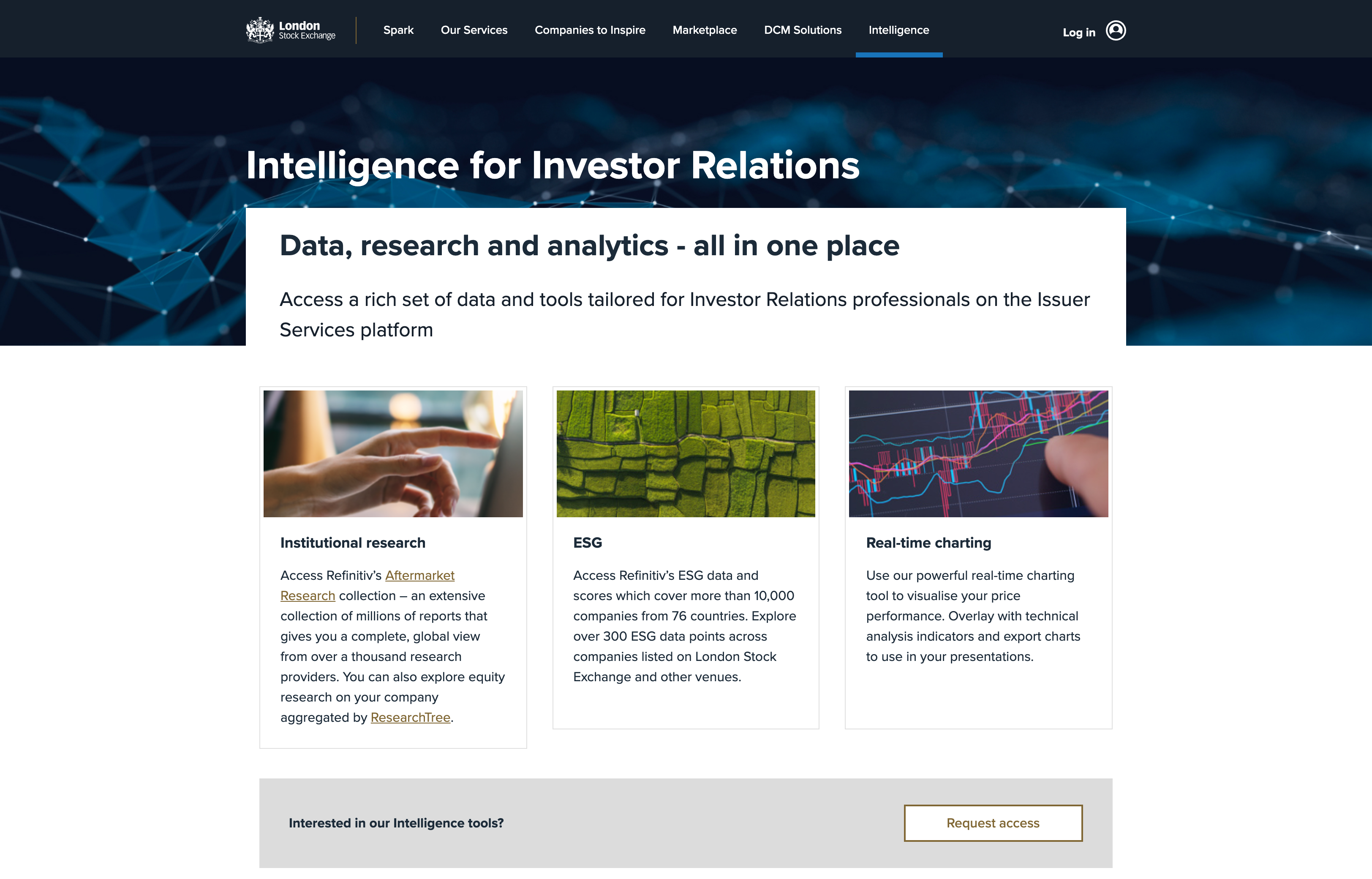 Process:
As part of the discovery process we focused on:
Design exploration: A concept visualisation phase that looks at evolving a visual concept for the .com site, that was informed by several research phases.
Tech enablement: A review of the current technical architecture for the .com site with a recommendation on architectures and technologies that could enable the vision.
Innovation: Exploring how the .com could evolve even further to become a platform for the delivery of new products & services over time to existing and new customer sets.
Radical hosted over 22 workshops with over 100 LSE stakeholders engaged and interviewed to identify the best digital solution. As a part of our initial research, 42 competitors and related websites were analysed for benchmarking with 12 current and future user personas defined. Following that, the radical team conducted  website audit, technical analysis and over 500 customer surveys. With key user groups identified, their journeys were defined. While an array of new features and strategies relevant to all other core areas were implemented, Radical explored ideas to maximise the commercial opportunities of the new website - with the Issuer Services as one of main focus.
Solution:
The Issuer Services helps LSE issuers effectively communicate their story to millions of investors on londonstockexchange.com. Thus, it was critical to have a quick access point to the portfolio of products & services offered by LSE.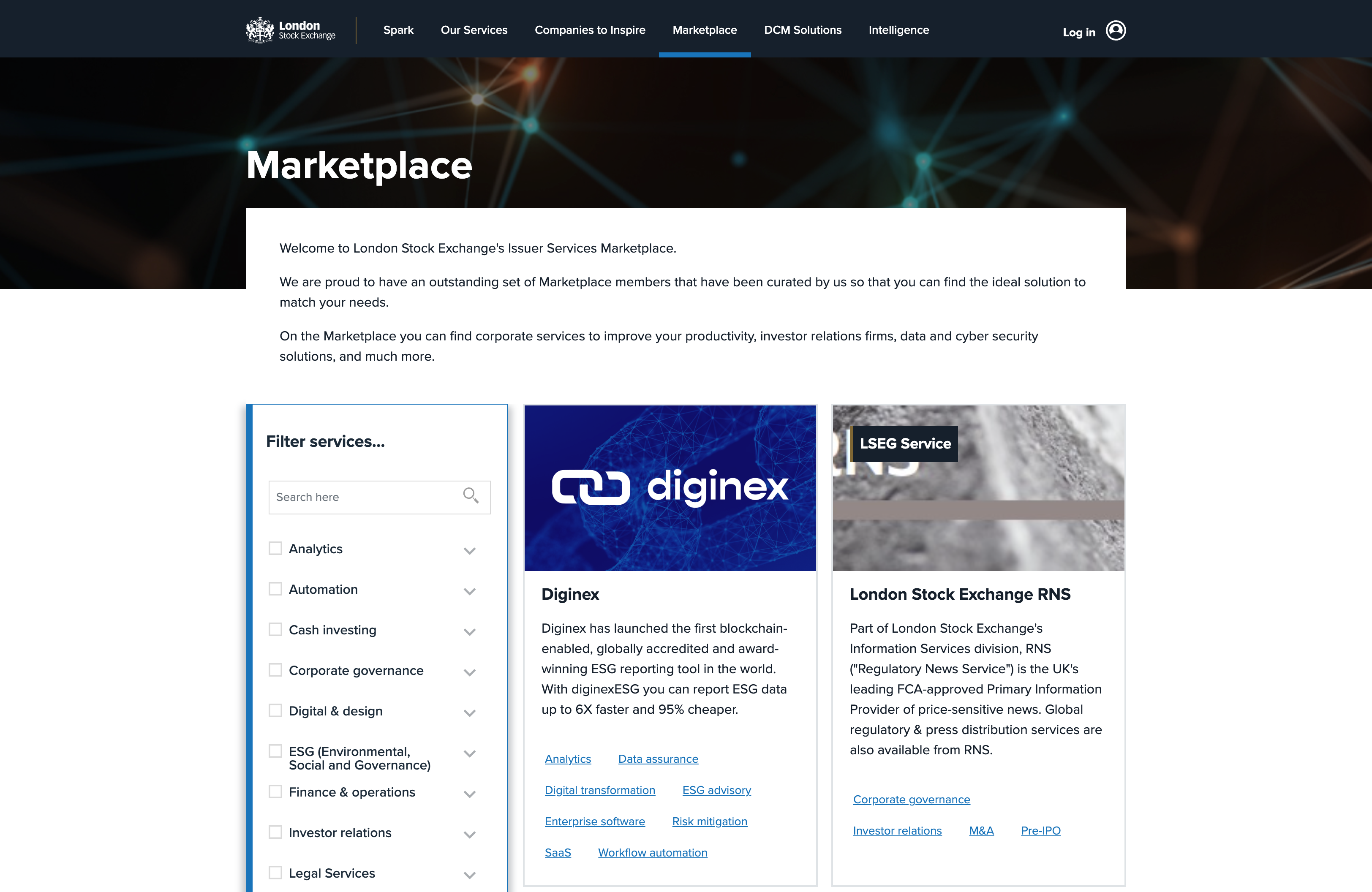 Radical defined a strategy to add a list of features and functionalities to Issuer Services:
Marketplace: A marketplace for verified corporate services offered by listed companies with its own business profile and information such as business offering, contact details and FAQs.
Company profile: A business profile with all relevant information. Business profiles can be edited by the business managers, giving live access to showcase their business.
Spark: A content hub consisting of videos, articles, presentations, events and more from issuers, marketplace members, thought leaders and LSE themselves. 
Academy: A dedicated website promoting the training and education available from LSE, to help encourage companies to invest in their staff.
Intelligence for Investor Relations: A portal to access data, research and analysis tools designed for Investor Relations teams.
Elite Connect: A secure digital environment for companies, investors and intermediaries to manage their relations, including video calling, document sharing and access to various business tools.
Studio: Access to the LSE studio for filming company announcements.
Hosted events at LSE: Access to events hosted at LSE and the ability to host company events at LSE.
Impact
By implementing the new commercial features and functionalities to the Issuer Services and others, LSE was able to create a new global revenue stream through subscription, licensing and sponsorship & advertising opportunities. The new features were also able to help LSE attract and onboard thousands of companies around the world raising capital enquiries.