In late 2020, Radical worked as GGRecon's their delivery partner to develop a new website and re-platform to the latest version of Umbraco with improved CMS functionalities. The new bespoke website is designed by Degree53 and in partnership with them, Radical has developed an innovative gaming and esports website that provides unique content for an esports audience.
As a media company, GGRecon required a CMS for their website that allows easy and timely publishing of multiple contents on a daily basis and allows multiple user access with varying levels of access. Radical developed a delivery plan for the implementation of new designs that included technical requirements such as plugins and re-platforming the website according to the requirements. 
Following the approval of the delivery plan, a 4-month long development phase was initiated. The website was built and delivered in an agile environment. The development was carried out in fortnightly sprints, with new functionalities introduced in each sprint along with demo sessions. Client feedback from each sprint was then actioned to be presented in the following demo session.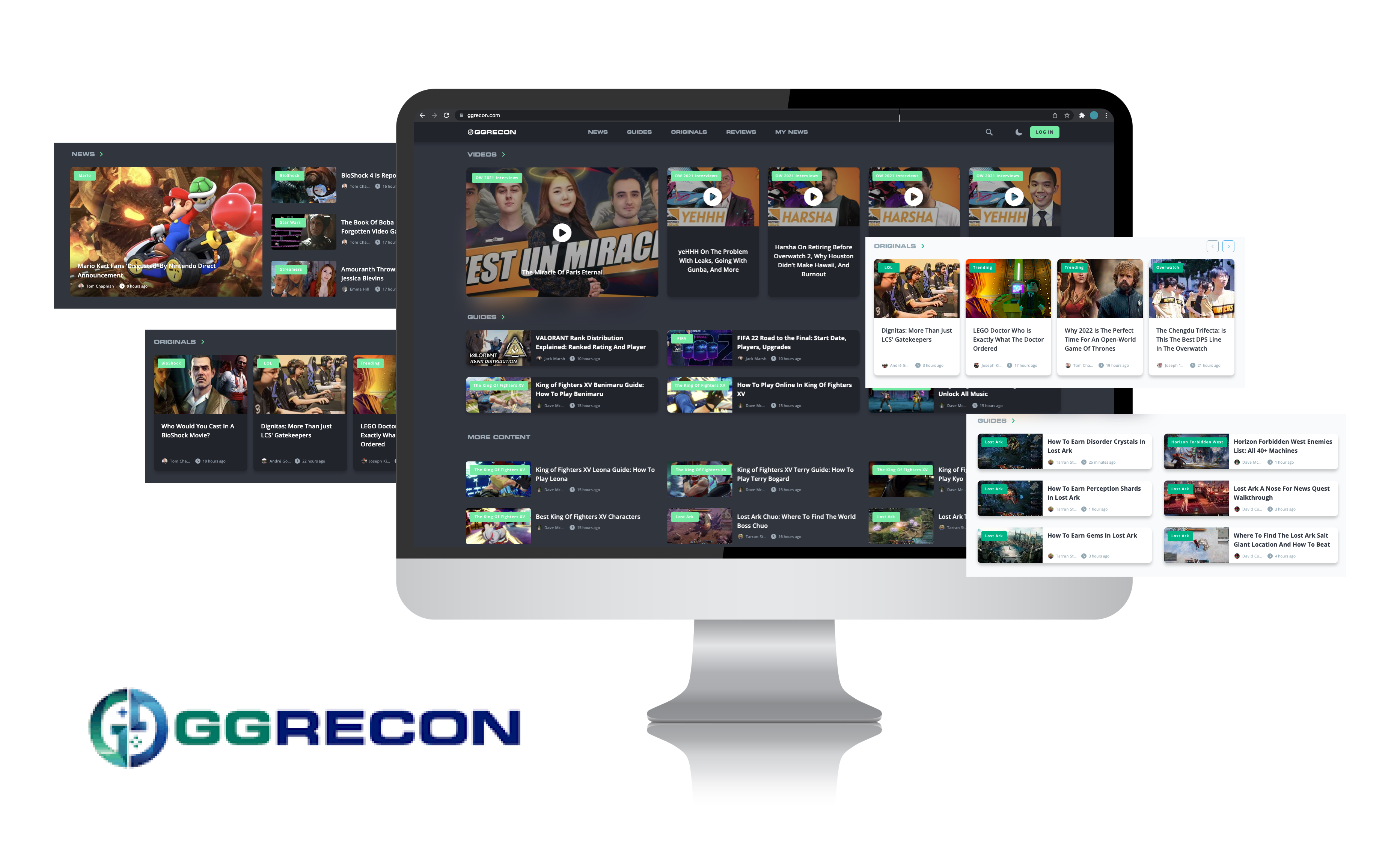 At a later stage in the delivery phase, the internal development team at GGRecon was onboarded by Radical to help them manage the website following the final delivery. This transition was managed smoothly by sharing tasks between the development team and Radical transferring knowledge from the initial build. 
Since launch, the website has been a massive success with daily traffic of 110k+. The new CMS has enabled successful search engine optimisation to attract a significant amount of unique visitors on a monthly basis. Content in various formats such as image libraries, videos, news articles, and reviews can be updated easily by multiple users with varied access and the content received over 600k reactions on Facebook in just the first three months since launch. They have experienced more content engagement than Polygon, Game Rant, PlayStation and Fortnite's official Pages, and even Nintendo.
Radical continues to enjoy a continued working relationship with GGrecon by providing extended support and maintenance to help their internal team as and when needed.