In 2019, Radical went onboard with CBRE as their digital partner to help them collect data and analyse the specific needs of their clients. Radical worked with their workplace team based in the UK and Amsterdam to help them with their consultancy for renowned clients such as Ford, Johnson & Johnson, and Aveva.
Radical's challenge was to support CBRE in consulting clients on their specific requirements for office space, managing remote working, and planning shifts of office space. To understand each client's specific business needs, CBRE typically requires a set of questions to be answered by them. 
Keeping in mind CBRE's requirement for a survey based on the concept of a Japanese bento box, Radical created a custom survey platform that is easy to manage and customise for various clients. The custom survey serves the purpose of analysing the results privately and securely providing users with a visual experience, unlike the common survey experience.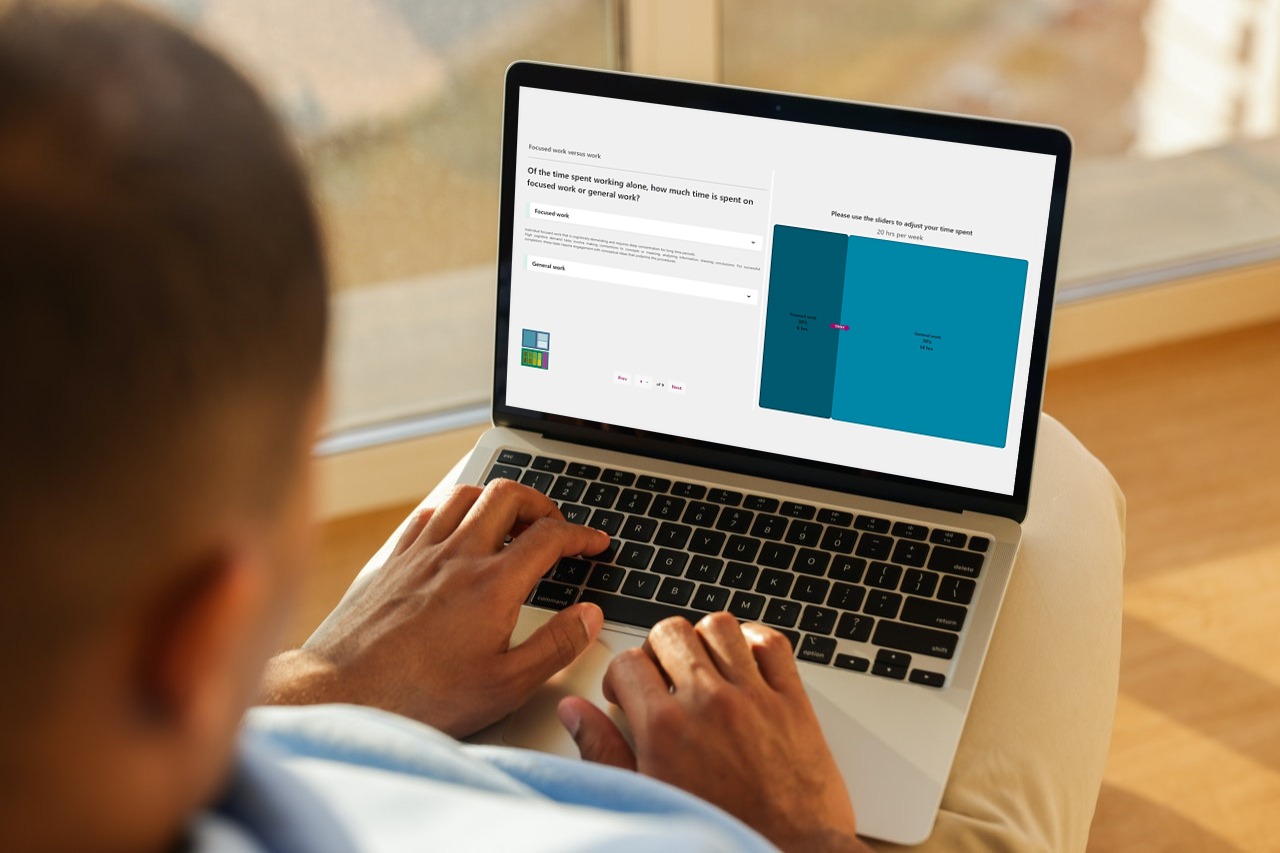 Radical's approach in achieving that was to create a survey platform that is personalised to meet the needs of individual businesses and their employees. At the beginning of the survey, a user is required to enter their location, department, and role in the organisation. Based on the hours they work typically in a week, the start of the bento box is populated. Each question has a slider functionality that gives the user an enriching visual experience. The survey has a feature to view the location of a particular question in an individual bento box.
Each question is mindfully crafted keeping in mind an employee's day-to-day work and their interaction with the team members. Once a survey is complete, a personalised bento box is generated visually representing an employee's typical week at work based on their answers. The bento box gives an overview of the amount of general work, focused work, and collaborative work that an individual carries out on a weekly basis. The answers are submitted and hosted in a secure admin area for CBRE to review the results per business and export them to analyse further.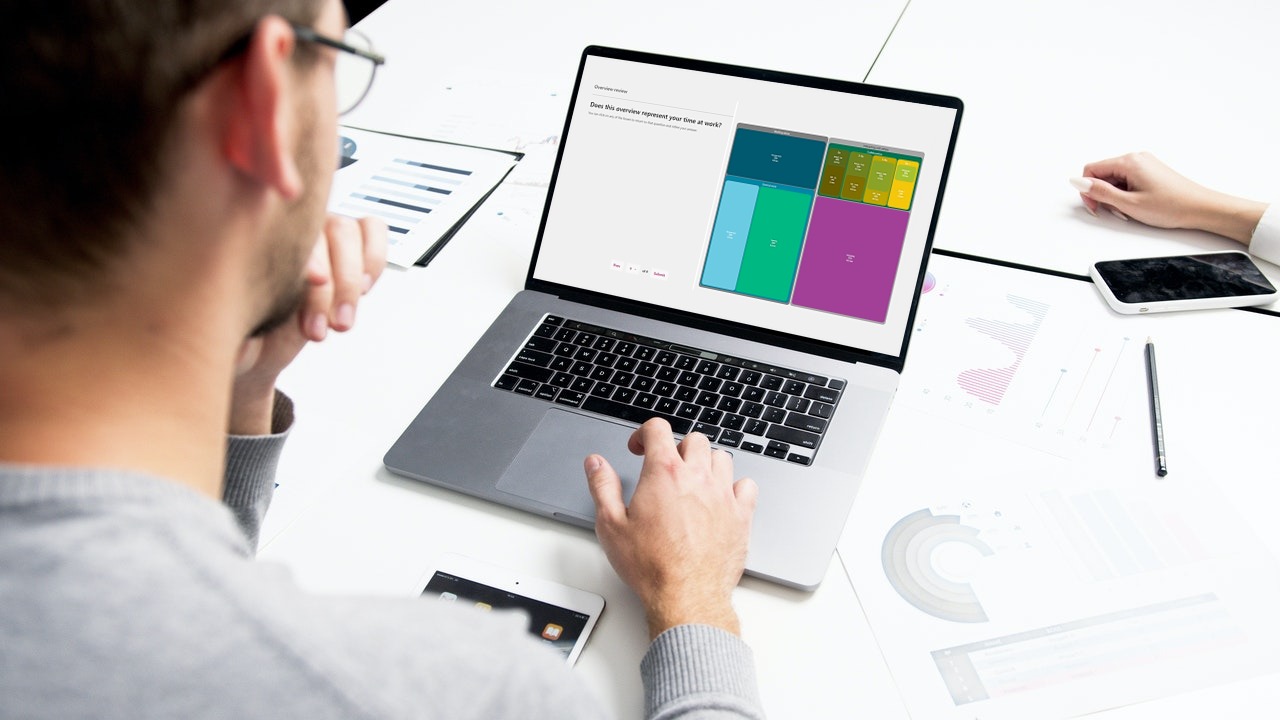 Since the initial development of the platform, the survey has been repurposed over 60 times for various clients of CBRE in different languages and with a custom set of questions. The initial survey can adapt to a new client's requirements, providing CBRE with uniformity in their data collection and analysis process with consistent results.
The custom survey assists CBRE in easily advising clients on their commercial real estate needs. The platform has currently integrated English, Dutch, and German with the option of extending to different languages as and when required. The platform allows CBRE to host a large amount of private data, secured in one place for them to review easily.
With the flexibility to easily customize and launch the platform for new clients quickly, Radical has provided CBRE with a solution that helps them offer consultancy accurately and efficiently.